Mobile Communication Networks
China Mobile provides mobile communication services mainly via TD-LTE (4G), TD-SCDMA (3G) and GSM (2G) networks.
4G Network
Our 4G network adopts Time Division-Long Term Evolution (TD-LTE) standard, which is one of the international mainstream 4G mobile communication standards. As a technological evolution of TD-SCDMA, TD-LTE has the advantages of higher peak rate and spectrum utilization. Our parent company was granted a 4G (TD-LTE) license in December 2013.
As at 30 June, 2016, we have built a total of 1.32 million 4G base stations, forming an extensive 4G network that provides continuous coverage in all areas above rural towns level, as well as effective coverage of data hotspots in villages, and almost realized full coverage of high speed railways, underground subways, and key scenic spots in China. Our 4G network provides coverage for over 1.2 billion people, making it the largest 4G network in the world.
In addition, we have been providing 4G services which adopt the TD-LTE and LTE FDD standards in Hong Kong since 2012.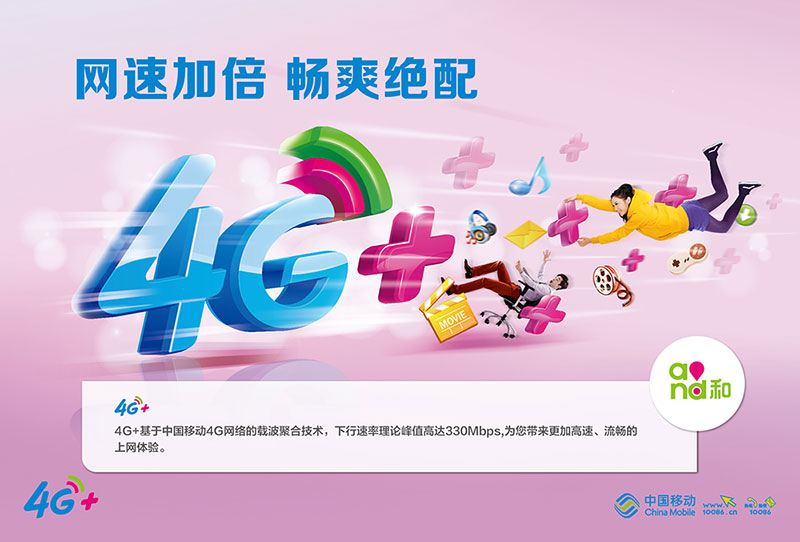 VoLTE
Voice-over LTE (VoLTE) is a voice solution for LTE networks which transmits voice via the IP network. Compared with traditional voice solutions, VoLTE provides higher definition quality with shorter connection time, hence lower costs. VoLTE provides customers with a better and enriched unified communication experience. As at 30 June, 2016, China Mobile has launched VoLTE for commercial use in about 300 cities.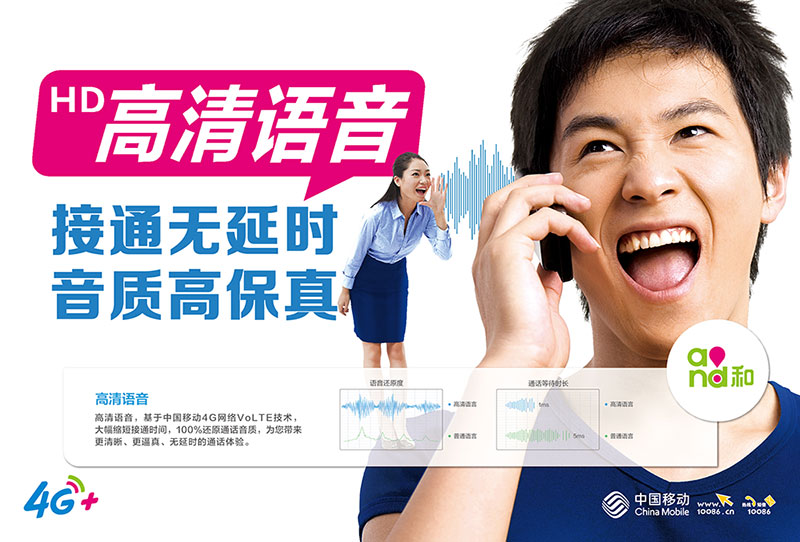 3G Network
We provide 3G services using the 3G network leased from our parent company, whose 3G network adopts Time Division-Synchronous Code Division Multiple Access (TD-SCDMA) standard, which is characterised by its more flexible spectrum and higher spectrum utilization. TD-SCDMA is China's home-grown 3G mobile technology standard, and is also one of the international mainstream 3G standards. We have been operating the 3G network since 2008.
2G Network
Our 2G network adopts Global System for Mobile Communications (GSM) standard, which remains to be the major carrier of our voice services. Our 2G network covers all cities, provinces, main roads, highways and most of the rural areas in China. Through China Mobile Hong Kong Company, our 2G network covers most areas in Hong Kong.
Wireless Local Area Network (WLAN)
Wireless Local Area Network (also known as WiFi Network) is mainly constructed to cover hot spots such as campuses, traffic hubs and commercial premises, and provide high speed broadband internet access services.

Network Deployment and Infrastructure
At China Mobile, we endeavour to establish high speed, high efficiency and intelligent backbone transmission networks. Alongside our rising backbone network capability, we have enhanced our overall business access and internet traffic delivering capability. Globally, we have improved our international network deployment and continuously strengthened our international transmission capability, with POP points providing coverage in Southeast Asia, North America, Middle East, West Africa and Europe. At the same time, we will continue to step up efforts to enhance the capability of new types of infrastructure and maximize the utilization of centralized infrastructure resources.
We are devoted to developing our wireline broadband business using a high-end approach, with a special focus on boosting network speed and targeted development. With dedication, we strive to provide high bandwidth wireless broadband access to our customers.

Research and Development
Over the years we have been investing heavily in scientific research with remarkable results. The numbers of patents applications submitted to the Chinese and international authorities have amounted to nearly 10,000 and over 500 respectively and we were presented with the National Patent Gold Award in recognition of our outstanding scientific achievements. We are a five-time winner of the National Science and Technology Progress Awards; in particular, our "The Key Technologies and Applications of the 4G Mobile Communication System (TD-LTE)" has received the Special Class Award of the National Science and Technology Progress Awards in 2016, which is the first Special Class Award in the field of telecommunications. As one of the top-tier telecommunications operators in the world, we play a vital role in various important international organisations including the International Telecommunication Union (ITU), 3GPP and NGMN.
Riding the wave of technological innovation and revolution, not only do we stay at the forefront of efforts to promote network evolutions which entail a higher degree of customisation, dynamics and softwarisation, we also maintain a leading role in the development of intelligent pipelines. In anticipation of 5G, we take the lead in developing 5G technology and standard, with validation and tests on core technology being proactively performed. As part of a wider movement towards the virtualisation of applications and services, we have conducted research on the commercialisation of Software Defined Networking (SDN) /Network Function Virtualization (NFV) technologies and proposed strategies for the direction of network transformation in future. In addition, we have achieved significant breakthrough in exploring the narrowband IoT (NB-IoT) standard.